(Last Updated On: June 28, 2018)
This post may contain affiliate links. Please read my full disclosure
here
. This site uses cookies to provide a better user experience. See more about my privacy & cookies policy
here
.
glitternspice.com is a participant in the Amazon Services LLC Associates Program, an affiliate advertising program designed to provide a means for sites to earn advertising fees by advertising and linking to amazon.com.
Do you love decorating with pumpkins, but detest the hard work and icky mess of carving jack o' lanterns from fresh pumpkins? Here are 23 pumpkin decorating ideas without carving that you can re-use year after year. Spruce up your home with touches of fall with one of these beautiful, handmade pumpkin decorations.
Browse through these ideas to gather inspiration for making your own pumpkin decor if you are the crafty do-it-yourself type of person or purchase these pumpkin decorations from various artisans throughout Canada and the United States. You will find a selection of pumpkin decorations made from a variety of materials such as yarn and fabric, reclaimed wood, glass and recycled objects that add a seasonal touch to your home.
23 Creative Pumpkin Decorating Ideas
Stuffed Knit Pumpkins
Stuffed Knit Pumpkins available via NevadaKnits
Lighted Reclaimed Wood Jack O' Lanterns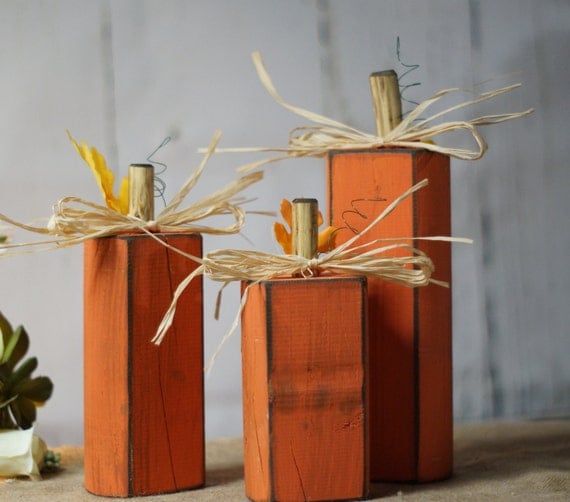 Reclaimed Wood Pumpkins available via GFTWoodcraft
Mason Jar Lid Pumpkins
Mason Jar Lid Pumpkin available via MidnightOwlCandleCo
Mini Felted Pumpkin
Felted Mini Pumpkin available via wildethyme
Stuffed Fabric Pumpkin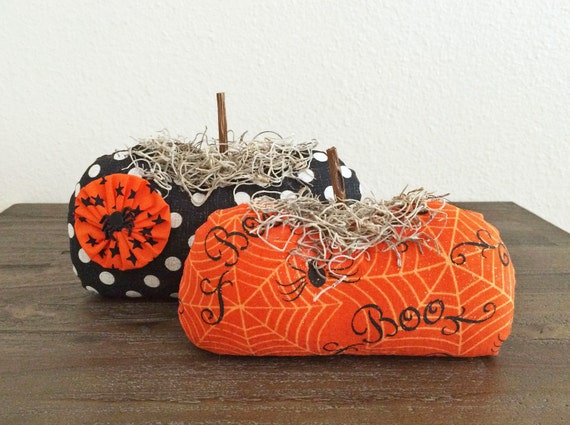 Stuffed Fabric Pumpkin available via SugarbloomsCountry
Hand Blown Glass Pumpkin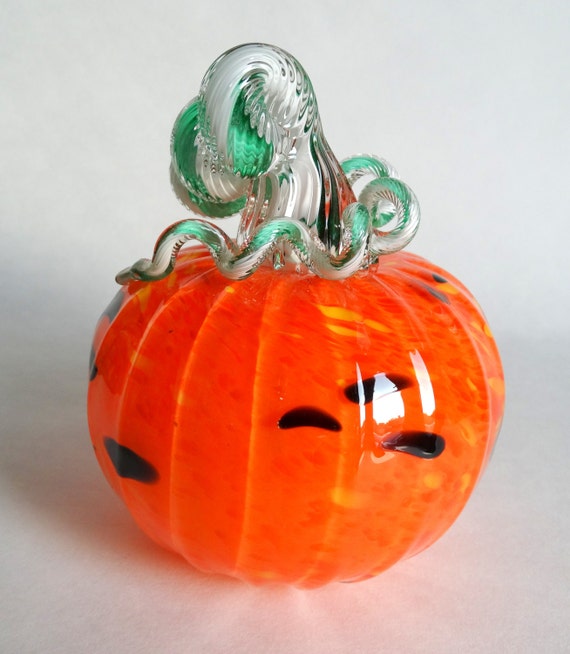 Hand Blown Glass Pumpkin available via ajjewelrydesigns
Wooden Jack O' Lantern
Wooden Jack O' Lantern Decoration available via PuraVidaTurnings
Stuffed Burlap Pumpkins
Burlap Stuffed Pumpkins available via thelittlegreenbean
Book Page Pumpkin
Book Page Pumpkin available via HBixbyArtworks
Reclaimed Wood Square Block Pumpkins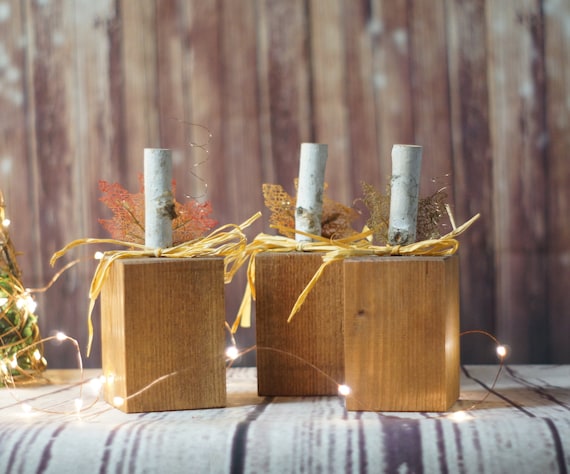 Reclaimed Wood Pumpkins available via GFTWoodcraft
Paisley Stuffed Fabric Pumpkin
Paisley Stuffed Pumpkins available via ChickadeeRustics
Rustic Wood Pumpkins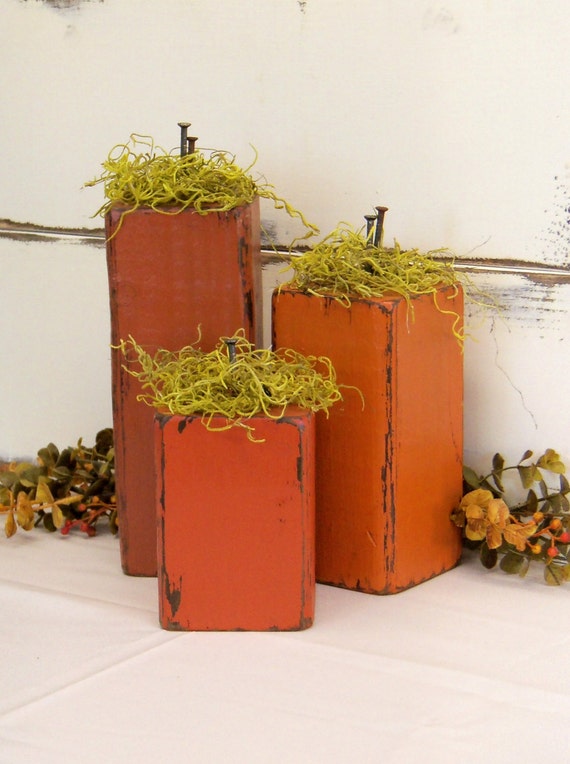 Wooden Pumpkins available via CornerOfTheShop
Reclaimed Wood Pumpkins
Reclaimed Barn Wood Pumpkins available via RefunkedJunkies
Fairytale Velvet Pumpkins With Silver Spoon Stems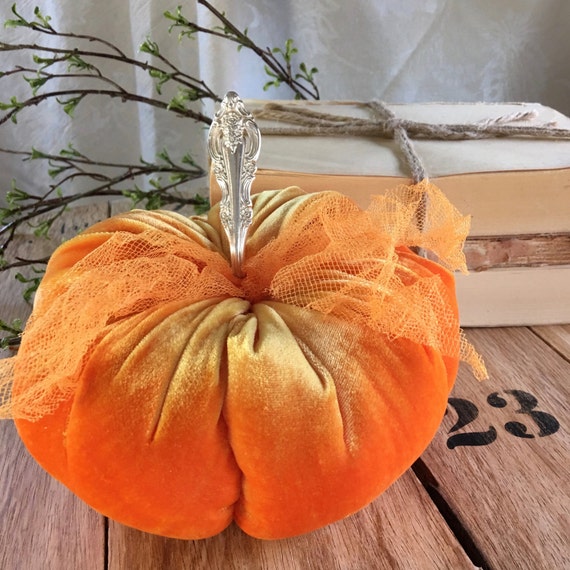 Velvet Pumpkins available via PumpkinheadStudio
Galvanized Bucket Jack O' Lantern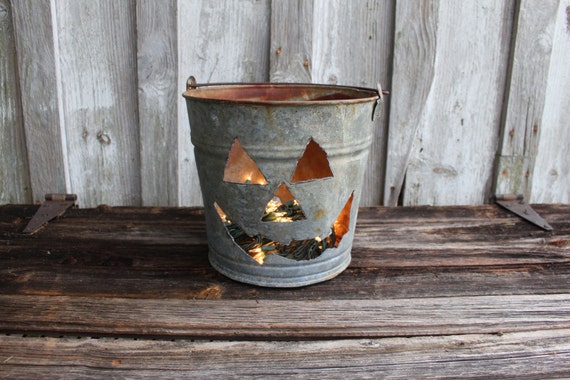 Galvanized Pumpkin Pail available via RefunkedJunkies
Rustic Wood Burlap Pumpkin Sign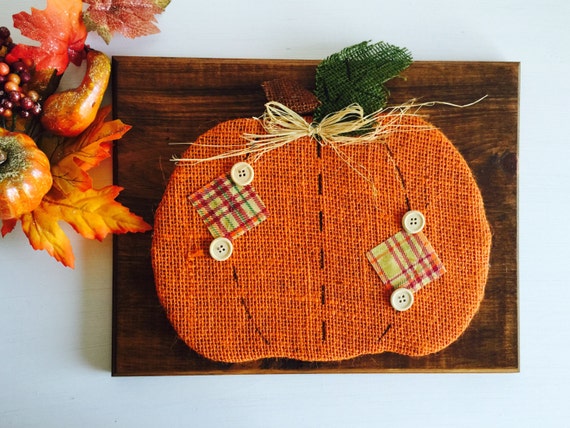 Rustic Wood Burlap Pumpkin Sign available via EightPalms
Ceramic Pumpkins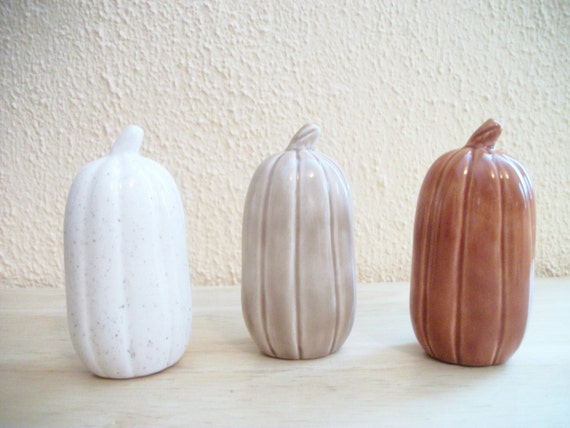 Decorative Ceramic Pumpkins available via TLCCeramicsIL
Pumpkin Cutting Board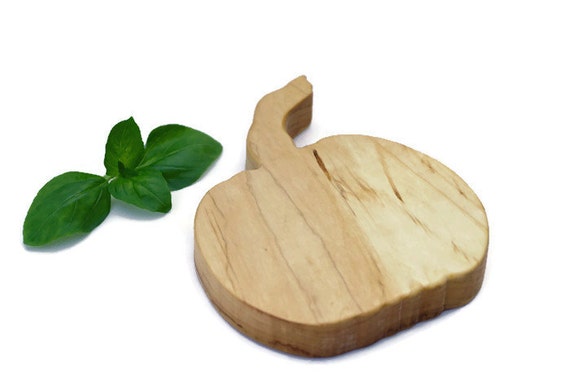 Pumpkin Cutting Board available via jobemacstudios
Grapevine Pumpkin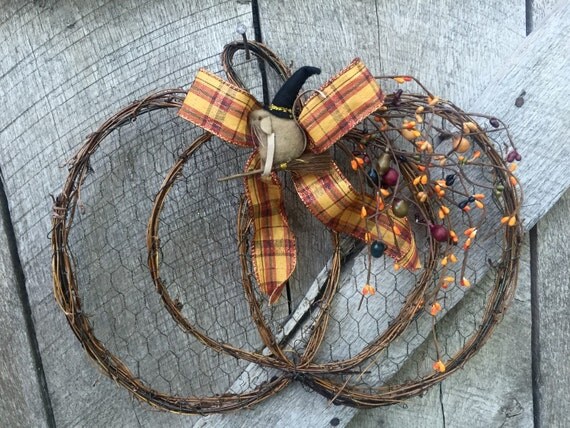 Grapevine Pumpkin available via ThePumpkinLadies
Mesh Pumpkin Door Hanger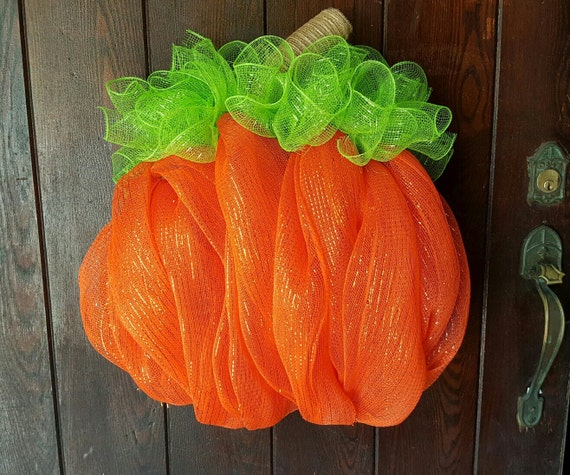 Mesh Pumpkin Door Hanger available via CoffeeGoingCold
Monogram Pumpkin Door Hanger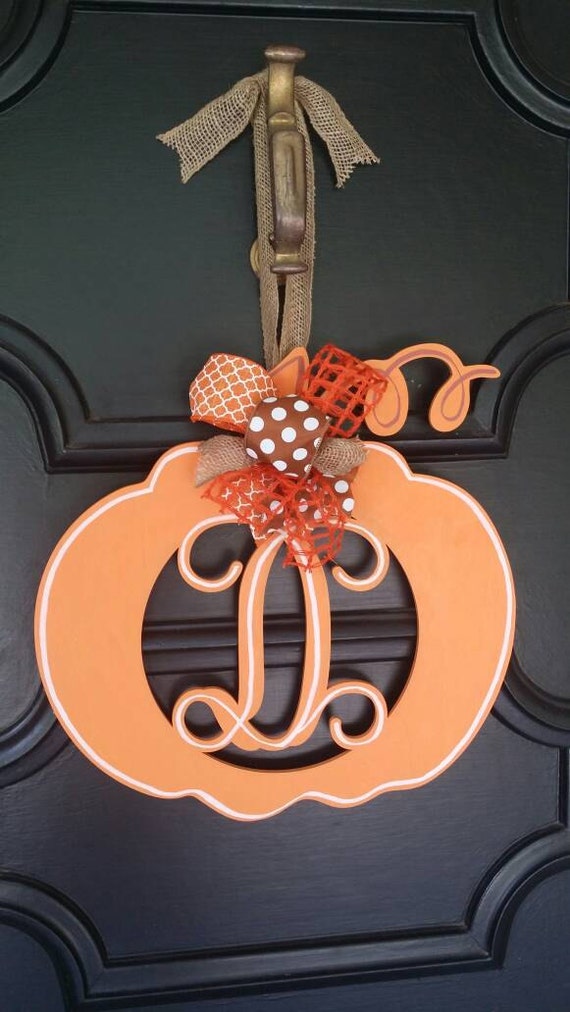 Monogram Pumpkin Door Hanger available via Underthekentuckysun
Wine Cork Pumpkin Decoration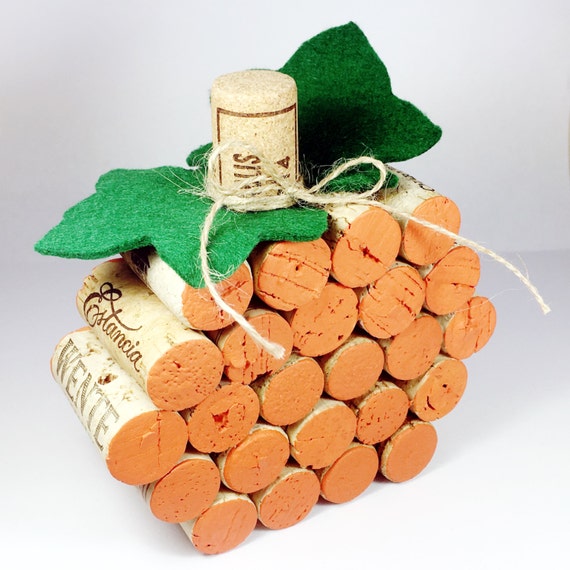 Wine Cork Pumpkin Decoration available via GroupTherapyWine
White Pumpkin Pallet Wood Sign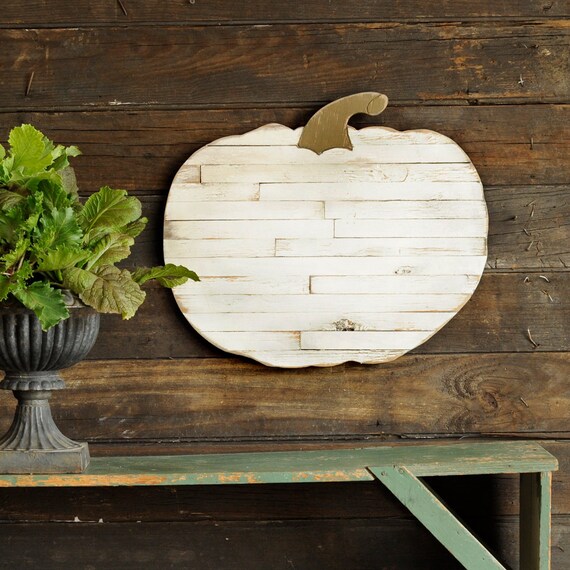 Pallet Pumpkin Sign available via HavenAmerica
Thanks for stopping by! I hope you found these no-carve pumpkin decorating ideas helpful and inspiring. What ideas do you have for decorating your home in the fall? Do you like decorating with the soft, warm tones of autumn or do you prefer to decorate in the spirit of Halloween?
Follow Our Pumpkin Board On Pinterest For More Pumpkin Inspiration
Follow Glitter 'N' Spice's board Pumpkins on Pinterest.
Connect With Me On…